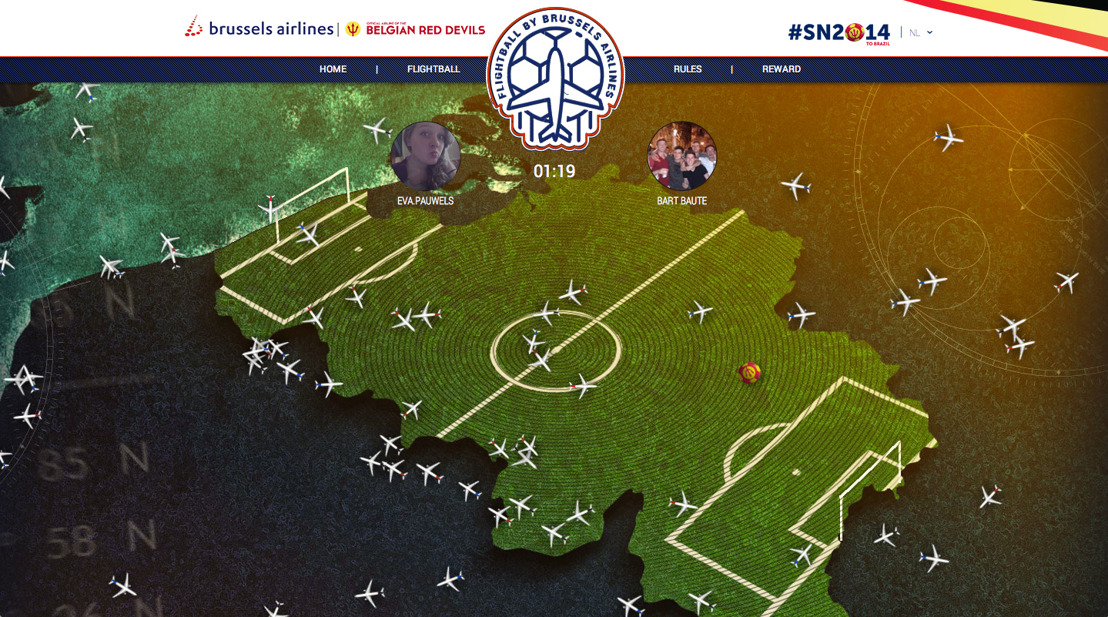 BBDO and Brussels Airlines kick-off Flightball
Tuesday, May 20, 2014 — The Red Devils have chosen Brussels Airlines to fly to Brazil. This is the ideal occasion to offer football fans the unique opportunity to go to Brazil alongside their heroes. BBDO has created a unique way to select the winner: Flightball.
Flightball works like a real football field except that players are replaced by planes flying in real time over our airspace. To make this possible, special antennas were strategically placed to monitor each available aircraft. Using collected data, airplanes become players in the game. Add a virtual balloon, a goal post at the North Sea and another one in Ardennes, and let the games begin! The Flightball championship final will be played the 2nd of June at Brussels airport -- after which the winner will directly board the same flight to Brazil as the Red Devils.
The competition was launched worldwide via print ads, banners and digital displays at Brussels Airport. To play Flightball, visit www.flightball.com.