BBDO et KBC font courir les festivaliers pour la bonne cause
Mardi 20 août 2013 — BBDO Live est le nouveau nom du centre d'expertise au sein de BBDO en charge des événements, des expériences et des activations sur le terrain. A l'instar de l'an dernier, KBC a fait appel à son savoir-faire pour créer une action d'activation festival, du concept jusqu'à l'animation sur le stand.
Le stand au look rétro, avec un disque vinyle de 4 mètres de diamètre, a été baptisé « Run to Rock ». Le premier joueur devait courir sur le disque pour trouver le juste rythme afin que l'autre joueur puisse deviner le titre du morceau.
KBC offrait 2€ par duo participant à Run To Walk Again, un événement caritatif unique dans le monde du sport lancé par To Walk Again (Sporta), qui se bat pour de meilleures infrastructures sportives, mieux adaptées aux handicapés physiques.
De Run to Rock à Run To Walk Again, il n'y avait qu'un pas que les festivaliers ont été nombreux à franchir. Après Werchter Classic, Werchter Boutique et Rock Werchter, le compteur affichait déjà un chiffre qui dépassait déjà de loin les attentes. Et après le succès de Pukkelpop -que KBC sponsorisait pour la première fois- le montant total s'élevait à 11.002 euros offerts !
Pour plus d'info:
Bart De Leeuw
BBDO Belgium
bart.deleeuw@bbdo.be
02/421 22 00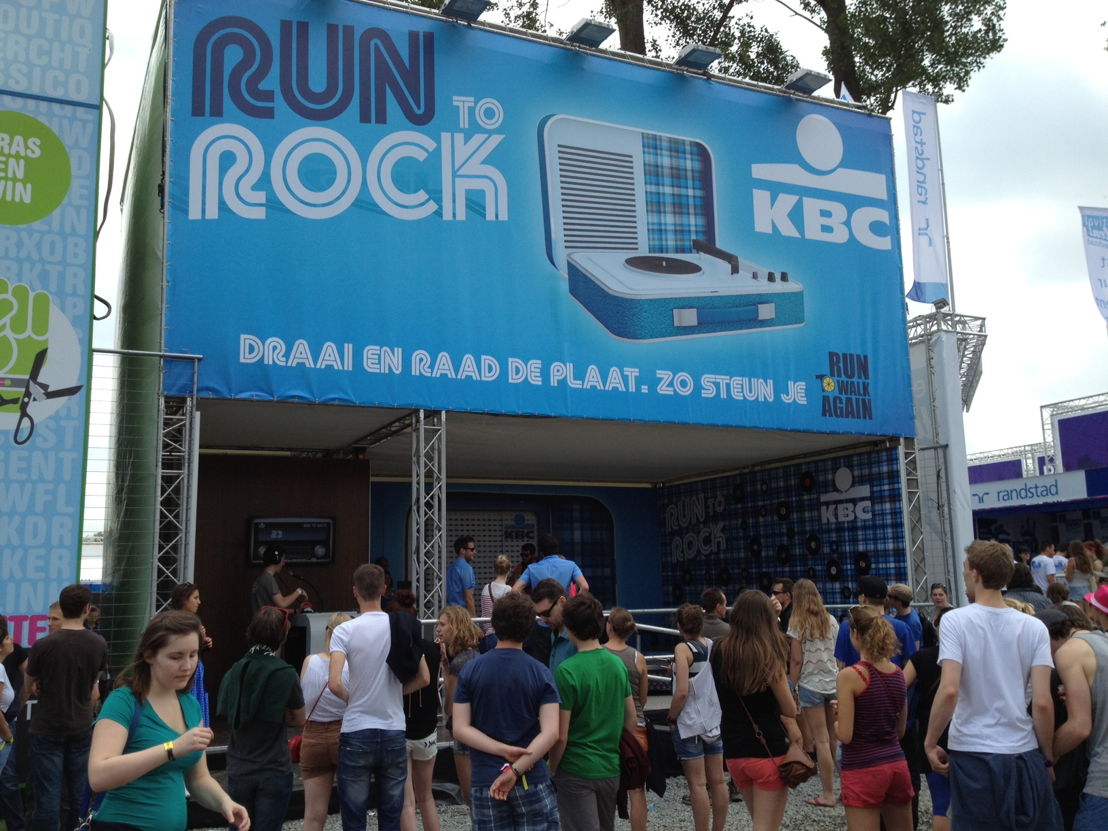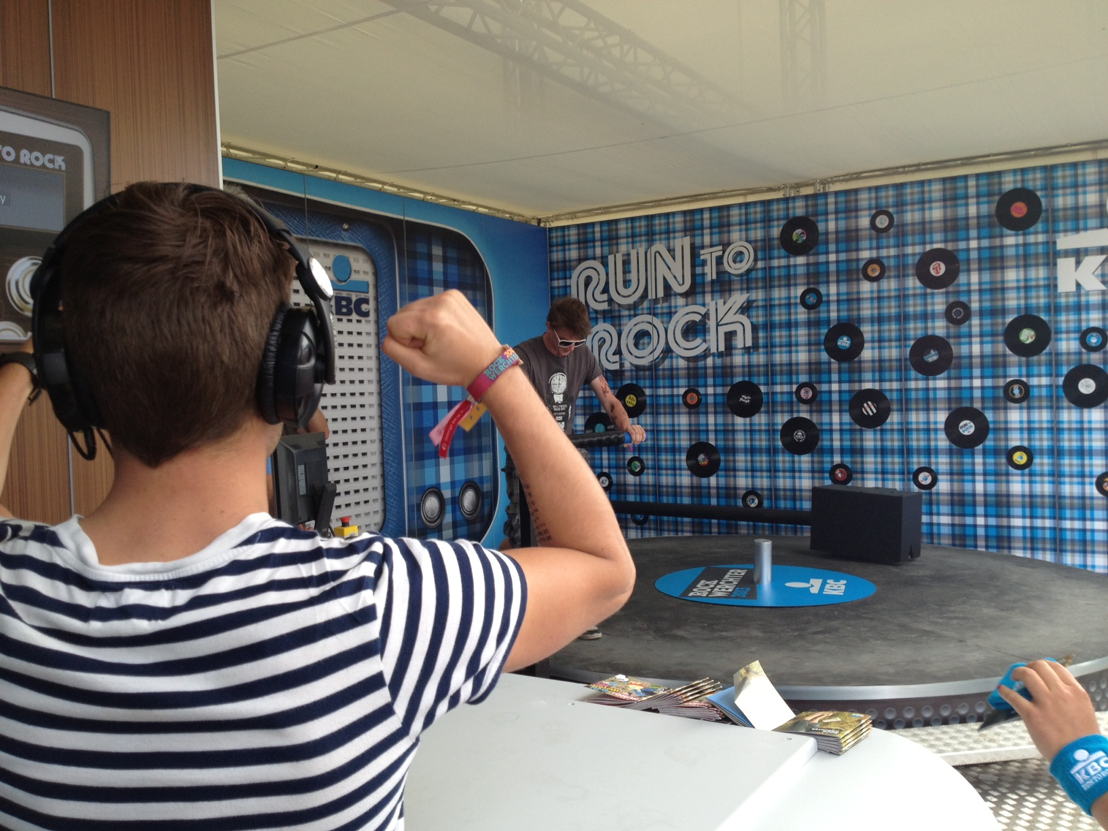 Jochen Van Lysebettens
BBDO