HP offre des pizzas, des ordinateurs portables et des super promos aux étudiants
Lundi 1 octobre 2012 — Studenten zullen zelden of nooit "nee" zeggen tegen een gratis maaltijd. Of tegen een goeie deal. En daar speelt HP handig op in om de lancering van de studentenwebshop HP Student Deal in de kijker te zetten.
Les étudiants disent rarement « non » à un repas gratuit ou à un bon deal. C'est justement ce sur quoi HP a décidé de jouer pour faire connaître le lancement de sa boutique en ligne pour étudiants HP Student Deal.
Dès le 1er octobre, et pendant 10 jours, HP offre une pizza gratuite à 100 étudiants de six grandes villes universitaires belges. Chaque jour, l'une des 100 boîtes à pizza contiendra également un tout nouvel ordinateur portable HP. Pour ce faire, HP collabore avec Pizza.be, le site le plus vaste et le plus populaire de Belgique pour la commande de repas en ligne !
Pour apaiser leur faim, ou pour tenter de remporter le pc, les étudiants devront tout simplement commander leur pizza sur www.HPacties.be entre 12h et 15h et répondre à la question subsidiaire.
Grâce à cette première action exceptionnelle, HP souhaite faire connaître son site HPstudentdeal.be auprès des élèves et étudiants. En effet, cette nouvelle boutique en ligne propose des produits HP à petit prix, qui correspondront mieux à leur budget souvent serré.
Toutefois, les promotions du site s'adressent également au corps enseignant : professeurs d'école, d'université ou de hautes écoles.
Les pizzas gratuites ne sont quant à elles qu'un début. De nombreuses autres promotions sympas ou intéressantes devraient encore suivre.
Ne les ratez pas et tenez-vous au courant grâce à la page Facebook de HP Belgium et à HPstudendeal.be !
HP, make it matter.
HPstudentdeal.be, un site proposé par CentralPoint.be
Pour plus d'info:
HP, Sabine Neirings, sabine.neirings@hp.com
Engage BBDO, Annouck Hendrickx, annouck.hendrickx@engage.bbdo.be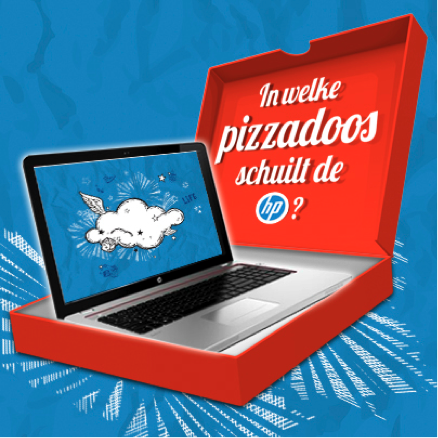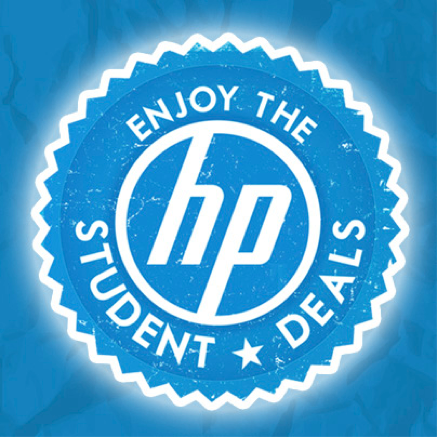 Jochen Van Lysebettens
Engage BBDO