HP trakteert studenten op pizza's, laptops en straffe promoties
Maandag 1 oktober 2012 — Studenten zullen zelden of nooit "nee" zeggen tegen een gratis maaltijd. Of tegen een goeie deal. En daar speelt HP handig op in om de lancering van de studentenwebshop HP Student Deal in de kijker te zetten.
Vanaf 1 oktober trakteert HP 10 dagen lang 100 studenten in de zes grootste Belgische studentensteden op gratis pizza. Elke dag wordt er in één pizzadoos ook een gloednieuwe HP-laptop verstopt. Hiervoor werkt HP samen met Pizza.be, de grootste en meest gebruikte site om eten online te bestellen in België!
Om hun honger te stillen, of kans te maken op de laptop, moeten studenten gewoon tussen 12u en 15u op HPstudentdeal.be hun pizza bestellen en de schiftingsvraag beantwoorden.
Met deze eerste, uitzonderlijke actie wil HP de studenten en scholieren bewust maken van HPStudentdeal.be, een gloednieuwe webshop met HP-producten aan prijzen op maat van een krap studentenbudget.
Maar ook onderwijzend personeel - zoals leerkrachten, docenten, professoren - kan via de webshop van uitzonderlijke promoties profiteren.
En de gratis pizza's zijn maar een begin. Er zitten nog tal van smakelijke, leuke of interessante acties en promoties in de pijplijn.
Mis ze niet en blijf op de hoogte via de Facebookpagina van HPBelgium en HPstudentdeal.be!
HP, make it matter.
HPStudentDeal.be powered bij CentralPoint.be
Voor meer info:
HP, Sabine Neirings, sabine.neirings@hp.com
Engage BBDO, Annouck Hendrickx, annouck.hendrickx@engage.bbdo.be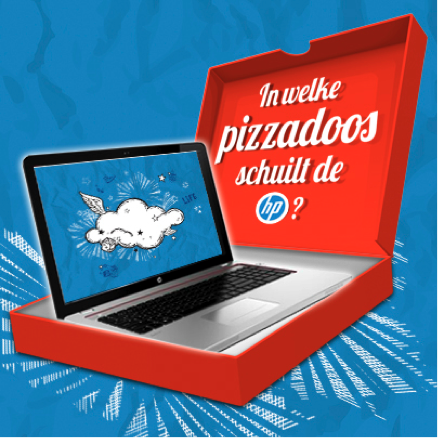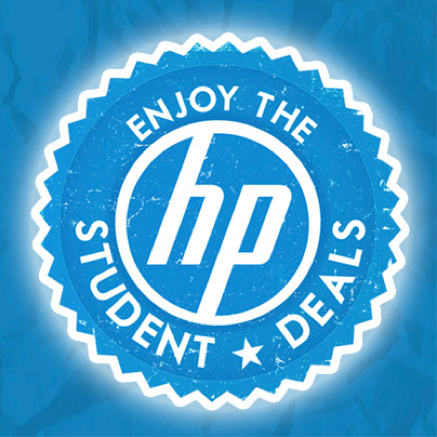 Jochen Van Lysebettens
Engage BBDO